Medical English Warsaw
MEDICAL ENGLISH COURSES IN WARSAW
English classes for medical and healthcare professionals
English for Study Medicine - classes in Warsaw
ENROL NOW
YOU CAN STILL JOIN THE GROUP
Schedule : every Saturday 09:40am – 12:45pm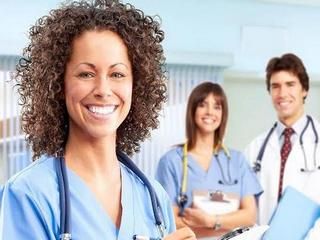 The Medical English Course in Warsaw is designed for medical and healthcare professionals (doctors, nurses, med students and specialist translators), who wish to improve their English proficiency in order to read and understand specialised literature and to communicate within a medical working environment.
English for Medicine course in Warsaw, at our school of English, is perfect for non-native speaking doctors, nurses, pharmacists and other healthcare professionals looking to improve their English.
It is divided into two parts, each focusing on different aspects, with the overall goal of developing the medical vocabulary and strategies of reading and working with specialist medical texts. The first component focuses on corresponding vocabulary and its morphology (anatomy, physiology, pathology and a field chosen by the participants). The second one deals with advanced reading techniques and communicating within a working environment (work on parallel texts, translations, role-play). The entire course is based on current, authentic materials developed by teaching and medical professionals.
Each semester consists of 60 lessons (45min each), with groups of 4 to 8 students. They are conducted by a PhD native English speaker, who worked in many hospitals throughout both Poland and the UK.
In order to enrol, you must pass a placement test, allowing us to tailor the course to your needs. Tests are conducted every weekday between 8am and 9pm in our school at Marszałkowska Street 2/6 in Warsaw. The course is designed for medical professionals having at least an intermediate command of the English language.

Premium Discount!
One semester (60 lessons) – 1200,00 PLN
Students – 1080,00 PLN
BONUSES:
Langenscheidt PL-EN, EN-PL electronic dictionary
+
20 conversation lessons
+
10% discount on an international language camp in the UK
JOIN US!
Real-time online Medical English Course
Online classes are conducted with no additional fees. You choose the form of your course. Furthermore, if you enrol in September, you will receive 20 bonus conversation lessons, Langenscheidt PL-EN, EN-PL and 10% discount on an international language summer camp
Enrol now:
22 625 72 98
22 625 53 86
22 622 25 23
See also:
Intensive Medical English Courses for work abroad
Individual Intensive English Course in Warsaw or in mini group