RENNERT MIAMI OFFERS A LOT OF PROGRAMMES, OUT OF WHICH YOU CAN CHOOSE THE ONE THAT BEST SUITS TO YOUR NEEDS
FULL-TIME ENGLISH PROGRAMME
(30 hours per week)
This dynamic programme teaches the basis of the American variety of English, concentrating on individual student's needs. After passing a placement test and and oral exam, each of the participants joins a group of 7-10 students at a level corresponding to their current language proficiency. The school offers 10 levels of proficiency. The course for Level 1, beginners, starts on the first Monday of every month, while the courses for level 2 and higher may start any Monday. In the afternoons, the students take part in elective classes for two hours to develop various language skills. The total of 30 hours a week guarantees optimal learning time while leaving evenings and weekends free to discover what Miami has to offer.
Elective classes include::
Conversation workshops for beginners (Beginners)
Phonetics, pronunciation, accent (Beginners)
Conversation workshops (Intermediate)
Writing and business correspondence (Upper Intermediate, Advanced)
American culture (Upper Intermediate, Advanced)
Discussions on current events (Advanced)
Public speaking (Advanced)
Elective classes constitute an important part of the intensive English learning programme. Students from other courses may also participate in these classes.

HALF INTENSIVE ENGLISH LANGUAGE COURSE
(20 hours per week)
This programme is for students visiting Miami who apart from scheduled lessons at school would like to have more time to visit the city individually as well as for other attractions. Groups of 7-10 people meet 4 hours a day in the morning, from 9.30 am to 1.30 pm or every other afternoon from 1.30 pm to 5.30 pm (from Monday to Friday).
The rest of the day as well as the evenings and weekends are left at students' disposal - time for discovering the city, its cultural attractions as well as delicious cuisine of numerous cities.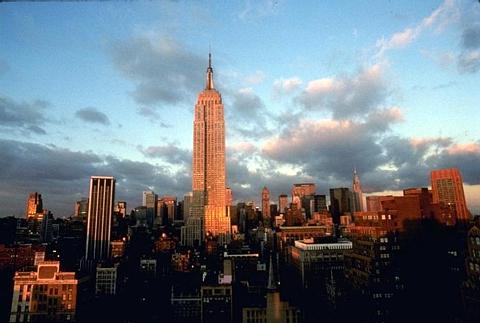 VACATION & LEARN

(16 hours per week)

This little less intensive course allows students both to study English and visit the city . Despite its name it is available all year round to students of all levels of advancement. Written and oral exam on the day of arrival will help to qualify to the right group. Lessons take place in groups of 7-10 people. Everyday from Monday to Friday 4 55 minute lessons take place in the morning (9.30 am -1.30 pm) or in the afternoon (2pm -4 pm). The rest of the day as well as 3-day weekends can be devoted to sightseeing New York City. Minimal age of participants is 17 years of age.

INTENSIVE BUSINESS ENGLISH COURSE

(20 hours per week)
This course is for intermediate or advanced students and develops language skills neccessary in effective communication in international world of business. It prepares students to enter higher studies at other business colleges as well as on "intensive English language course for managerial staff". Focus is on vocabulary and situations connected with business environment. The groups meet for 4 hours each morning from Monday to Friday.
Participation in elective afternoon lessons that is writing and trade correspondence is highly recommended.
TOEFL EXAM PREPARATION COURSE

(20 hours per week)
The TOEFL examination is intended for those who wish to enter a U.S. or Canadian university. Its aim is to check the English skills in an academic environment. This exam is acknowledged by all universities and similar institutions in the recruitment process.
Rennert Miami offers a special preparation programme for the TOEFL examination for upper intermediate and advanced students. These small (7-10 students) groups preparing for the TOEFL examination meet for 4 hours every afternoon to study grammar, practise listening and reading comprehension, necessary to pass this exam. Mock examinations are taken every week and are then discussed broadly by the instructors. We help by registering for the TOEFL examinations that take place in many spots every month.

CAMBRIDGE FCE, CAE EXAMINATIONS

(28 HOURS PER WEEK)
Preparatory courses for Cambridge examinations are very popular all over the world. We offer you courses lasting 10 and 12 weeks. In each case you have to predict additional days for accommodation for the sake of examinations carried out after the completion of the course. Students learn 28 hours per week in groups of no more than 12 people.

UNIVERSITY ACCESS PROGRAMME

This course prepares students to enter American Universities. One group consists of maximum 12 people. Lessons take place for 12 weeks, 30 hours per each week.
Vacation in 2018
Rennert Bilingual will be closed from 24th of December 2018 to 28th of December 2018 and 1st of January 2019
The school will be closed on national holidays. No classes take place then. There will be no make-up classes for the classes that fall during holidays. There are also no refunds for such classes.
*19th of February-

Presidents' Day
*28th of May-Memorial Day
*4th of July-Independence Day
*2nd of September-Labor Day
*22nd and 23rd of November-Thanksgiving

* In the dates provided there will be no classes, and there will be no refunds for such classes
General English Courses Miami 2018
Prices for 2018 - in American Dollars

Course
Students in group

Lessons -
week

1 - 6 weeks
7 - 11 weeks
12 - 19 weeks
20 +
weeks

Rapid Progress 30

Max 10
30

385

375

355

290

Rapid Progress 20
Max 10
20

309

290

275

250

VACATION 'N LEARN
Max 10
16

309

290

-

-
TOEFL Success
Max 10
20

309

290

-

-
Cambrige CAE
Max 12

30

-

for 10 weeks 3550

for 10 weeks 4200

-
Cambrige FCE
Max 12

30

-

for 10 weeks 3550

for 10 weeks 4200

-
Executive Courses Miami 2018
Course
Full-time
Professional Group
Part-time
Professional Group
Full-time
Professional Combination
Full-time
Professional Private
Full-time
Professional Private
+ excursion
Part-time
Professional Private

Accent Reduction

Lessons -
week

30
15
15+15
30
30
15
10
1 week
896
570
1775
2430
2620
1230
1300
2 weeks
1792
1140
3550
4860
5240
2460
2600
3 weeks
2688
1710
5325
7290
7860
3690
3900
4 weeks
3584
2280
7100
9720
10480
4920
5200
6 weeks
4974
3210
9780
-
-
-
-
8 weeks
6632
4280
-
-
-
-
-
English Plus Courses Miami 2018
Course

Duration

Price

Starting Dates

Acting

8 weeks.

4000

07/01, 04/02, 04/03, 08/04, 06/05, 10/06, 08/07, 12/08, 09/09, 30/09

Filmmaking

8 weeks.

4500

07/01, 04/02, 04/03, 08/04, 06/05, 10/06, 08/07, 12/08, 09/09, 30/09

Step Dance - English

2 weeks.

924

every Monday

4 weeks.

1848

6 weeks.

2772

8 weeks.

3504

10 weeks.

4380

12 weeks.

4932

Music / English

2 weeks.

1040

every Monday

4 weeks.

2080

6 weeks.

3120

8 weeks.

3968

10 weeks.

4960

12 weeks.

5628
Accommodation Miami 2018
Homestay

(min 14 days)

This option gives students the possibility to practice English outside the classroom by living with a family in the Miami Area. It is an excellent way to get maximum English speaking practice and an immersion in American culture. Single rooms, shared bathroom.

Meals

2 weeks

3 weeks

4 weeks

extra day

breakfast

670

1005

1340

95

Half Board

820

1230

1640

95
Apartments
Minimum age is 18

This accommodation offers the privacy of independent living. Fully furnished apartments are perfectly located within walking distance to the school, with many trendy eateries, bars and shopping. 10-15 minute walk to school, Single rooms with ensuite bathroom, Coin-operated washing machine, Blankets, sheet, pillows and towels provided and changed weekly, TV, air conditioning, Wi-Fi, safety deposit box at front desk, Weekly cleaning, Outdoor swimming pool and outdoor courtyard, Free airport shuttle service to/from Miami airport

Name

Room

Meals

Bathroom

2 weeks

3 weeks

4 weeks

8 weeks

South Beach Studios

studio

no

private

930

1395

1860

3720

South Beach ApartHotel

single

no

private

1150

1725

2300

4600

double

no

shared

770

1155

1540

3080
Other Fees
| | | |
| --- | --- | --- |
| | Prices | (in US dollars) |
| Registration fee | 155 | Standard charge, non-refundable. |
| Student materials | 69 | Standard charge, includes the first set of materials, unlimited access to the internet (broadband or wireless) and a student card. |
| Art + English | 115 | Additional registration fee in case of ...+English |
| Express document delivery | 85 | Optional charge for express delivery of the I-20 form and other documents. |
| Cambridge examination fee | 350 | Price includes FCE or CAE exam |
| Accommodation Fees | 95 | Accommodation fee |
| Transfer from the airport | 125 | Possible transfer from and to the airport in Miami |
300$ deposit in case of damage
Conditions:
* Students of the English courses in Rennert Miami cannot be native speakers of English and must be 17 years old.
* Students will be enrolled on morning or afternoon classes depending on their level of proficiency and the availability of places at a given time.
* Prices and conditions may change.

Cancellation and refunds
• The registration fee of $155 is non-refundable, but can be treated as a registration for another course in the same calendar year.
* Fees for private lessons and student's materials are refundable if the course is cancelled at least 2 weeks before the date of course beginning.
* A charge of $65 will be held for all other cancellations, including the ones that arrive late.
* The fee for placing the student on an internship is non-refundable.
* No fees for private lessons will be refunded if the classes are cancelled after the beginning of the course
* Cancellation should be filed in a written form. Rennert Miami will return the money within 30 days to the person or agency who made the original payment. Students who paid through an agency should turn to them for their refund.

Conditions - accommodation
• The application for accommodation should be sent at least 4 weeks before the beginning of the course.
The period of accommodation is equal to the duration of the course. Students may arrive on Sunday preceeding the course and leave on Saturday after the end of the course.
• The availability of accommodation depends on the number of students and cannot be guaranteed after the end of the course.
• We do not guarantee accommodation at the spot chosen by the customer.
• Apart from in St. Thomas University Residence Halls, double rooms are only for students coming together.
• Prices may change, however, it happens rarely during the calendar year.

Cancellation and refunds - accommodation.
• You should inform Rennert Bilingual about your intended change of accommodation at least 4 weeks in advance.
• In case of couses that last for 4 weeks or shorter there is no possibiliby of changing accommodation and getting a refund.
• A fee of $85 will be charged for changing accommodation after arrival.
• A non-refundable fee of $85 must be paid together with the registration fee.
• Cancellation should be filed in a written form. Rennert Miami will return the money within 30 days to the person or agency who made the original payment. Students who paid through an agency should turn to them for their refund.
• For cancelling or changing accommodation less than 4 weeks before the beginning of the course, a fee of $200 will be charged.
REGISTRATION
Now that you have decided in which of the courses offered you would like to participate, you need to register. This process is simple, however, it should be carried out as soon as possible. All formalities can be arranged by mail or in person at LEXIS.
After choosing the course and accommodation, you fill in an enrolment form, sign an agreement and transfer the due amount of money to our LEXIS bank account.
- The enrolment form, together with one copy of the agreement and a receipt confirming the money transfer should be mailed or faxed to us, so that we receive it at least 5 weeks before the beginning of the course.
Before departure you will receive from us:
- a confirmation of enrolment on the course, together with an appropriate letter for the U.S. customs officers
- an airplane ticket (persons travelling from cities other than Warsaw contact an agent)
- an accommodation confirmation together with the address, telephone and a short characteristics of the host family.
- an invoice for the services offered
If you have any other questions, do not hesitate to ask.
CERTIFICATE OF COURSE COMPLETION
After completing the projects required by the course and by regular parcitipation in the classes, each student receives a Certificate of Course Completion.

INSURANCE
Medical care fees in the USA can be very high and it is not uncommon that the hospitals refuse to accept a patient who lacks the necessary insurance. This is why it is required that every student posesses an insurance covering the journey and the stay in the USA. Such insurance can be bought at LEXIS.