RUSSIAN IN PETERSBURG 2013
The Centre of Russian Language and Culture of Saint Petersburg State University is one of the major centers of short-term study programs for international visitors to Russia who would like to learn the Russian language.
In sharp contrast to the multitude of commercial language programmes that have appeared in Russia in recent years, our programs continue the longstanding academic traditions and history of Saint Petersburg State University as a major center for the teaching of Russian as a Second Language. The quality of the Center's programs is maintained by the skill, dedication and experience of our University faculty. Our programmes are offered for those foreigners of all levels all the year round who would like to study not only the Russian language but other subjects as well.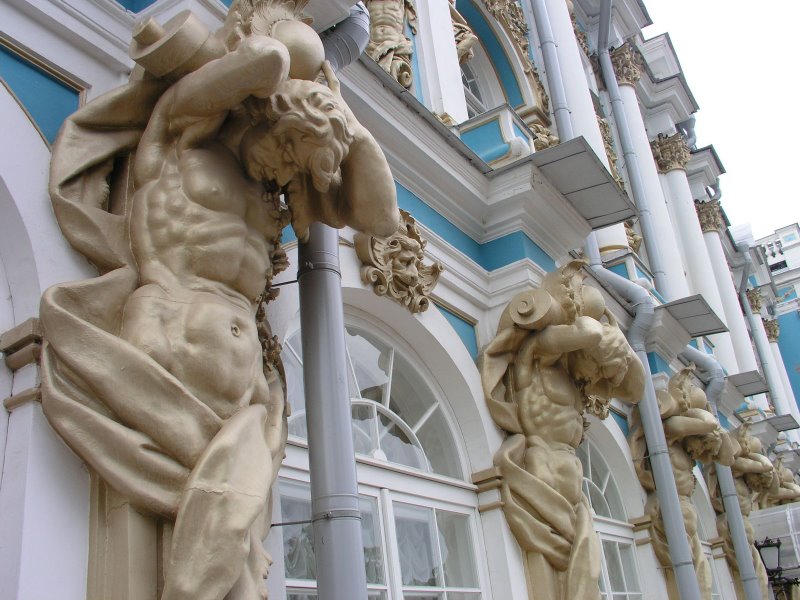 The course curriculum of the Centre includes a wide variety of programs developed by the experienced professors and gifted instructors of the Centre. All our academic programs focus on the use language (speaking and reading) in of real-life situations. The history of Saint Petersburg and its environs provide rich cultural material on which much of the Center's course materials are based. The curriculum also includes extensive area studies material and introduces students to various aspects of life in Russia, including Russian traditions, folk culture and history.
The Centre offers courses in Business Russian for business people from the United States, Europe and Japan, educational programs for diplomatic representatives and their families and for various international organizations, including the United Nations, the International Monetary Fund, the International Red Cross, UNESCO and others.
Some of academic programmes offered by the Centre are accredtied language and culture courses for boys and girls from various universities in Europe and North America. Centre has been cooperating with many universities and partnership organisations for a long time and students participating in the programmes get credits at their home universities on the basis of the courses offered by the Centre.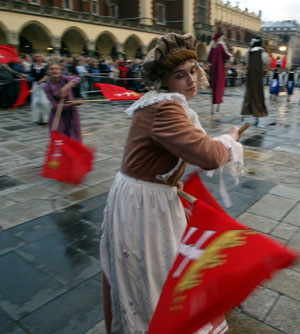 The Centre also provides, on a contract basis, instruction to foreign undergraduate and postgraduate students, as well as teachers, businessmen and others who are interested in Russian culture, civilization, politics or area studies and who would like to learn the Russian language.
Founded in the early 18th century by Peter the Great, Saint Petersburg State University is one of the oldest universities in Russia. The Centre has many years of experience in Russian language instruction to foreigners. In the United States alone, there are currently more than 7,000 graduates of Saint Petersburg State University language programmes (over the past 30 years).
Every year the Center accepts approximately one thousand young boys and girls, men and women of different ages from all over the world for study at Saint Petersburg State University.
Saint Petersburg is an excellent choice for anyone planning to study in Russia and to learn more about Russian history, people, traditions and culture. First of all, the people of Saint Petersburg are known as speakers of a "classical" variety of standard Russian. Our students are also attracted by the relatively reasonable cost of living in Saint Petersburg, especially in comparison with Moscow (on the average prices are at least 30% lower in Saint Petersburg!). Breathtakingly beautiful, historic Saint Petersburg offers a wealth of possibilities for excursions and cultural activities, such as the Hermitage Museum, one of the largest and most prestigious art museums in the world and the Mariinsky Theatre, home of the renowned Kirov Ballet. The political and social stability of Saint Petersburg has been constant, even through the turbulent years of political and governmental change in Russia.
Ancient Russian cities like Pskov and Novgorod, with their fantastic onion-domed churches and walled kremlins, are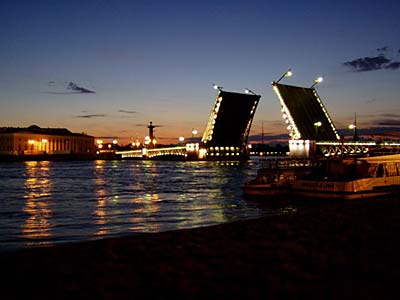 accessible for one-day excursions from Saint Petersburg by overnight train or long-distance bus. The Center of Russian Language and Culture is also able to organize trips for foreing students at weekends to Moskow, Finland, Baltic Republics, the capitals of which are not far from Saint Petersburg.
Our various programs which help students to learn Russian quickly have proved to be effective for international visitors and students over many decades. We also arrange linguistic and cultural practice for Russian native speakers residing outside of Russia, especially second and third generation immigrants residing in other countries.

The overall cost of the programme depends on its duration and services provided and can also be agreed on individually.

STUDY FEE AND OTHER FEES

The enrollment fee is 40$

Studying:

-in groups of 10-12 people 20 lessons/week - $150 per week*
-in groups from 10 to 12 people, 28 lessons per week-$210 per week
-individually-$40 per hour of lesson (1 hour of lesson = 45 minutes)


* Price for all group programmes. Prices fluctuate depending whether the programmes are tailored to student's needs.


Registration fees:


-$140- the course up to 4 weeks
-$240-the course up to 12 weeks
-$340-the course from 13 to 24 weeks
-$440- the course over 25 weeks


Transfer fees:


From the airport -$30
To the airport -$20


Invitations:


Invitation letter sent via messenger DHL -$100 - $ 130


ATTENTION: All fees must be paid in cash (in roubles), in calculation of Central Bank on a given day. You can also bring Visa credit card, MasterCard or traveller's cheques and get the change in the bank near Institute.


Examination fees:


Fee must be paid in roubles in Sherbank's section in Saint Petersburg. It is the section at Philology Department: room no.8, building no. 11, Universitetskaya naberezhnaya. You can pay your fees by making a draft.

Elementary level -3650 roubles
Basic level -3650 roubles
TRKI-1-4020 roubles
TRKI-2 -4380 roubles
TRKI-3-4750 roubles
TRKI-4-4750 roubles

Russian citizenship test -4020 roubles


Test preparation:


Consultations:
-Individual: 1 hour of lesson-40 USD
-Group:1 hour of lesson - 10 USD


Preparatory courses: from 2 weeks to 2 months


Price for group courses: 1 week (20 hours of lessons)- 140 USD


Trial test: 50% of normal price
Prices of courses and accommodation in Petersburg

Contact Foreign Language School LEXIS for more information on the courses