inLingua School of English
Language courses for children and adults on Malta
Accommodation during the English course
Hotels Dean Residence Homestay Pricelist
Hotels:
Astra Hotel **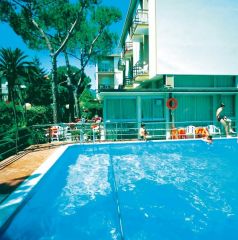 Sliema, situated in the vicinity of Malta's capital, Valetta, is a dynamic city, ideal for shoppers, while St. Julian's (located about 2 km away from Sliema) is Malta's night life centre. Astra Hotel is situated where all the fun is!
Astra Hotel situated by the main road leading to Valetta and all major sites on the island. A walk or a short bike trip in one direction leads the hotel's tenants to the concentration of bars and restaurants through a rocky beach up to Paceville and the neighbouring casino. If we go in the other direction, we will find ourselves in the heart of Sliema, only a few steps away from a spot where we can board a ferry and go on a trip around the island.
36 rooms of the Astra hotel face beautiful seaside. The hotel offers a lot of facilities, such as: air conditioning, a terrace, lift, telephones in the rooms, daily cleaning service, etc. The hotel houses also Time Square Bar & Grill and La Stampa restaurant, popular with the hotel guests.
Astra Hotel can boast nice and friendly staff. The hotel personnel makes every effort to guarantee the most enjoyable stay for the guests.

Marina Hotel ***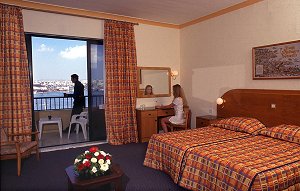 Marina Hotel is situated on the Tigne coast, on the famous Strand Promenade, ideal for long walks.
The hotel's tenants can get to Valetta, the historical capital of Malta, by bus or boat. The bus to other parts of the islands leaves from the same stop. Marina Hotel is a perfect location for both busy businessmen and for tourists, also those middle-aged.
A stay at the Marina Hotel guarantees enjoyable holidays and high quality at a reasonable price.
Marina Hotel has recently been renovated and can now boast 78 air-conditioned rooms, a restaurant on the roof, from which one can admire the wonderful panorama of Sliema and Valetta, also a spacious terrace and friendly reception staff. All rooms are air-conditioned. From the balconies of the rooms with a view you can admire the Marsamxetto quay and Valetta.
The
hotel offers
single, double and triple rooms
.
Apartments for the whole family are also available.
All rooms are equipped with
a TV set, a hairdryer and a telephone
. A refrigerator and a safe are available at a surcharge.
The hotel's main restaurant, Roof Top Restaurant, is situated on the hotel's roof and serves up to 100 guests. It specialises in Mediterranean cuisine with a hint of traditional Maltese cuisine...
From its roomy balcony you can admire the Marsamxetto quay and Valetta.
Marina Hotel offers its guests a variety of facilities such as: TV sets in the rooms, 24-hour reception, two lifts, a restaurant and a cafe.
Marina Hotel knows how to make holidays unforgettable!
Tropicana Hotel **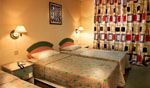 Tropicana Hotel is situated in the heart of Paceville. Amenities include AC/Heating, cable, TV, Frigo bar. Facilities include a 24 hour reception, restaurants, internet cafe and call centre. Within walking distance to the bus terminus, the sandy beach, casino, shopping mall and all kinds of bars and restaurants.
Victoria Hotel ****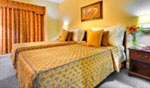 The Victoria is a superior hotel located in a quiet area of Sliema, only minutes away from inlingua. Rooms are equipped with a/c, satellite TV, telephone and internet connection. The hotel offers an outdoor swimming pool, room service, WiFi and a number of bars, lounges and restaurants.
Fortina Hotel *****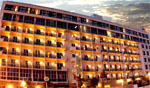 The Fortina Hotel offers the choice of 4 star or 5 star accommodation within the Fortina complex. It is 300 metres away from inlingua with magnificent views of Valletta. It has 6 restaurants, 4 spas, 5 swimming pools and a fully equipped fitness centre.
Balco Harmony Hostel & Symphony Residence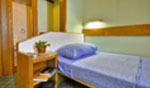 This six storey hostel offers sharing rooms with ceiling fans and en-suite shower facilities. The hostel comprises a well equipped communal kitchen and dining room as well as a lounge area with satellite TV.
The Symphony Residence offers single rooms equipped with a/c, WiFi and satellite TV and comprises 2 kitchens and a dining area.
The Dean Residence: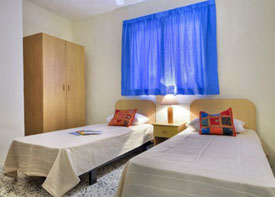 The Dean Residence is budget accommodation for students aged 18 and over. It is situated 10 minutes away from inlingua by bus and offers our students a secure and friendly environment.


Facilities include:
■ Sharing apartments
■ Twin rooms
■ Private bathroom
■ Kitchenette
■ Towels and linen provided
■ Free WiFi access
■ Pub
■ Restaurant
■ Swimming pool
■ Laundry facilities
■ Reception area

Our school residence is situated in the middle of St. Julians, the heart of Malta's entertainment centre and is surrounded by shops, bars, restaurants, cafes, beaches, a cinema complex and bowling alley.
Host Family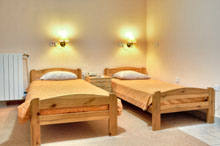 Live with an inlingua host family and speak English all day. You will learn Maltese customs and traditions and experience our easy going way of life. Our families are specially chosen for the welcoming atmosphere in their home, the comfort and high standard of the accommodation and their friendly nature. This environment is safe and comfortable, especially for young students who are away from home for the first time.

Options:
■Single room
■Twin room
■Private bathroom
■Be the only person in that family speaking your native language

Prices (2018):
InLingua Residence (18+) - prices quoted are per person / week

Low Season
High Season (2.06-2.09)
€126
€203
Sharing room

(up to 4 people)

Sharing room (up to 2 people)
€182
€280

Single room

€238
€336

Additional fees

Breakfasts

€35
€35

2 meals

€125
€125
* catering in nearby restaurants
** refundable deposit of € 50 will be charged upon arrival
Homestay - prices quoted are per person / day

Price per night in low season

Price per night in high season


(2.06-2.09)
€32
€42
Host Family, Single room

breakfast and dinner

3 meals
€38
€48
Host Family, double room

breakfast and dinner

€22
€32
3 meals
€28
€38

Additional fees

Guarantee of accommodation with students from other countries than Poland

€8
€11

Additional fee for a private bathroom

€8
€14

Nutritional preferences

€12
€12
Additional transfer from / to the airport:
1 person - €45
2 people - €22,50
3 people - €20
4 people - €17
See also other courses in Malta:
English studies and courses on Malta -prices and programmes
English courses for children on Malta
English courses for adults on Malta