KING'S ENGLISH LANGUAGE SCHOOL 2018




LONDON, OXFORD, BOURNEMOUTH - an offer for children, teenagers and adults
KING'S ENGLISH LANGUAGE SCHOOL was established in 1957. KING'S school is recommended by British Council and it is a member of ARELS (Association of Recognised English Language Schools). The school offers English courses for children from 9 years old and adults. The courses may take place in three cities in Great Britain: London, Oxford and Bournemouth. In 1998 a new branch was created in Canada, in town of Victoria. The courses are supposed to be available on all levels and give you the chance to learn standard English and also specialist language (law, marketing, medicine, journalism, culture etc.). The school offers basic courses, intensive, super-intensive and holiday courses (trips, sports classes, sightseeing and leisure time connected with learning are also planned). There is also the possibility to take part in Business English courses. You may live with English families or in students' accommodation.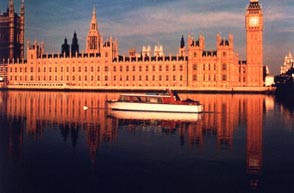 LONDON
The school is located in Beckenham, a pleasant district in south-east London, only 20 minutes by train from the centre of London. There are great sport centres, restaurants and many attractions near the school.
OXFORD
Oxford is one of the best known university centres in Europe. It is famous for rich tradition and unique architecture. Students may take advantage from many cinemas, theatres, discos, pubs and shopping centres. It takes about an hour to get to London (by train or by car). The school organizes trips in the neighbourhood and to London like also guarantees recreation and sports programme.

BOURNEMOUTH
Bournemouth is a very well known holiday resort on the south coast of Great Britain (1h30min. from the London airport by car or 1h40min. from the centre of London by train). It is an ideal place for studies and leisure time activities.
In Bournemouth you can spend your time on the beautiful sandy beach. There are many recreation centres, shopping and holiday centres. It is very easy to get to London. The school organizes trips in the neighbourhood and also to London and guarantees recreation and sports programme.
TYPES OF COURSES

KING'S School offers courses on all levels, for different age groups. You will learn in international groups. On your first day you will take qualification test. KING'S school offers following courses:
- courses for kids (9-15 years) and teenagers (12-17 years)- combined with the rich sport and recreation programme
- basic holiday courses - (20 or 21 hours per week), intensive courses (29 hours per week) combined with one all-day trip once a week
- examination courses -preparing for FCE, CAE, IELTS, GCE, GCSE exams
- specialist courses - Business English and others
- long-term courses - 24 or 48 weeks (20 or 28 hours per week)

ACCOMMODATION

KING'S School offers the following types of accommodation:
A - room for one or two people; you will live with an English family and have two meals( breakfast and dinner from Monday till Friday, three meals on weekends)

The host families are very carefully chosen. "Family" means a couple with or without children or single person. The house of the host family is located near the KING'S School (15-25 min. walk). The family prepares breakfast and hot dinner for the student, on weekends, there are three meals. Living with the family is advantageous for the student as you can speak English with "your" family all the time and listen to their conversations.
B - students' accommodation - this type of accommodation is offered by the schools in Bournemouth and Oxford. Students' houses are located near the school (few minutes of walk). Students live in single- or double-bedrooms, they can eat breakfast served by the students' canteen. As they may use the kitchen, they can prepare meals on their own. There is also a TV room and a self-service laundry. Students who choose students' accommodation may always ask for help the teachers of the KING'S School.
LEISURE AND RECREATION PROGRAMME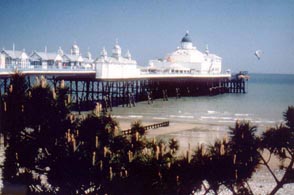 London, Oxford and Bournemouth are cities with many historical sites, museums, theatres, famous buildings, galleries etc. In their free time students may take part in the trips organized by the KING'S School. There is always a guide on every trip so that you can talk with him in English. In this way you will have a constant contact with the English language. Students do not have to pay for the organization of the trip and the guide. However, they pay for entry tickets to the museums, galleries etc. and for the costs of the journey. Trips to Brighton, Stratford-upon Avon, Canterbury, Bath, Stonehenge, Cardiff, Windsor etc. are organized. In the afternoon KING'S School organizes group plays, bonfires, quizzes, tennis and squash plays, classes on the swimming pool, discussions in the international groups and grammar classes. Students will not have to pay additionally for the most of sports classes. In the evenings students can go to one of the discos recommended by the KING'S School. They may also use very well equipped library, computer laboratory and multimedia laboratory (e-mail and the Internet). Every centre has additionally its own sports and recreation programme. The participants can get the detailed schedule of these events before departure.
TRANSPORT

The arrival is planned on Saturday, and departure on the first Saturday after the end of the course. Arrival or departure on any other day must be earlier agreed with College Of Foreign Languages "LEXIS". In the College Of Foreign Languages "LEXIS" you may buy bus or air ticket. If you pay additionally, you will be transferred from the airport or bus station to the place of your accommodation.
INSURANCE

We encourage you to buy insurance for the time of your journey and staying abroad. "LEXIS" offers WARTA Travel insurance for the students in case of an illness or accident. All the issues connected with insurance for the time of the journey and staying may be done in the College Of Foreign Languages "LEXIS".
How to become a student at KING'S?
All the issues connected with the course, booking, journey etc may be set personally or by mail in the College Of Foreign Languages "LEXIS" or with our representative. When you will choose your course, type of accommodation and other services, then you will be asked to fill in an application form, sign the contract and make a settled payment in PLN on our bank account "LEXIS". The application form, one copy of the contract and confirmation of the payment have to be sent to us by mail or fax, so that we could receive the documents 2 weeks before the course starts (persons from other towns contact our representative).
Before you leave you will receive:
ˇ confirmation of your admission to the course together with the special letter to the border authorities in Great Britain - so that you will not encounter any problems entering Great Britain.
ˇtravel card - if you start your journey in Warsaw (persons departing from other towns of Poland contact our representative)
ˇ confirmation of accommodation booking together with the address, telephone and a short description of the host family
ˇbill for the ordered services.
Learning and working in England
Index of courses and camps in English (for kids and teenagers) in England offered by LEXIS
Recommend us to your friend.
contact us - we will send you calculation of costs
see the offers of other schools