LAL Cape Town 2017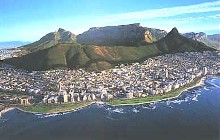 Founded in 1993, the LAL Cape Town School has moved its headquarters in 2007 to a fashionable district of Sea Point, near the city centre, the Table Mountain and only 2 minutes away from the fabulous beaches of Clifton and Camps Bay. The school is situated by the Main Road, from where you can access every place in the city either by bus or by taxi.
The school has 30 classrooms (all air-conditioned), a big lounge for students with satellite TV and free internet access. The students can make use of the billiard tables, the bar, disco, swimming pool and barbecue in the garden. The Social & Activities Desk (a leisure point) offers its services by booking full day trips, renting a car, etc. You can also receive information on interesting sites in the city there.
English courses
The LAL group guarantees high standards in all of its schools all over the world.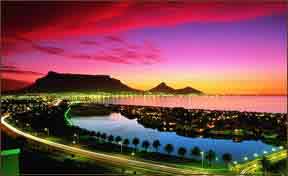 Cape Town offers a wide choice of courses for adults and adolescents.
Available English language courses in LAL Cape Town for 2017:
-General English
- Intensive English
- Academic Long-stay programs
- English for Business
- Examination Preparation (FCE, CAE, CPE and TOEFL)
- Private Tuition
- Work Experience (Work South Africa)
- English Plus
- Teacher Training
Start days: All courses start every Monday unless otherwise stated
Minimum Course Length: One week
Course Days: Monday to Friday
School Closing Dates: 21.03,14.04,17.04,01.05,16.06,09.08,25.09,01.01.2018
Lesson Times: Lessons may be in the morning or afternoon
Lesson Length: 45 minutes
Class Sizes: Standard =12 (average 10 off season), Premium =6
Minimum Age: 16 years; students under 18 are legally minors, and are subject to additional terms and conditions.
High Season: 03 Jan and 28 Feb.
Visa Information: Please ensure you are aware of current student visa regulations for South Africa prior to booking
Entrance Exam: Students wishing to take courses that require a minimum level of English will be required to take our entrance test prior to arriving
Free Weekender: Students who wish to arrive earlier than our course start dates can, by arrangement and subject to availability, arrive up to 3 days prior to the course start day, with accommodation free of charge (on -site campus only - subject to availability and not in High Season)
Course Fees include: Tuition, placement test, welcome event, induction, local tour, free wireless internet access in school, use of lending library and certificate of attendance
Course fees do not include: Registration, accommodation placement, course or accommodation changes, examinations, transfers, course books and materials
Prices of the English language courses in LAL Cape Town 2017 (in euro)
General English
Program
Lessons Per Week
Level
Class Size
(Maximum)
Price Per Week
1-7 weeks

8

-20 weeks

21+

Standard

15
all
12
250
235
220
Intensive English
Program
Lessons Per Week
Level
Class Size (Maximum)
Price Per Week
1-7 weeks

8

-20weeks

21+

Standard

30 (22,5)
all
12
295
285
275
Standard+Premium
30 (22,5)
all
12+6
305
295
285
Academic Long-stay Programmes
All programs include inbound transfer, university placement service, progress tests and tutorials

Students on Intensive courses are eligible for free upgrades to business and examination courses (FCE,CAE,CPE & TOEFL) subject to availability

Students on Premium Academic Long-stay programs of 12 weeks or more also receive a free netbook or tablet computer to keep or Private Tuition equivalent
Program
Lessons Per Week
Level
Class Size (Maximum)
Price per week
8-20 weeks
21+ weeks
Standard General
20(15)
all
12
Not available in 2017
Standard Intensive
30 (22,5)
all
12
Standard_ Premium Intensive
30 (22,5)
all
12+6
English for Business
| | | | | |
| --- | --- | --- | --- | --- |
| Program | Lessons Per Week | Level | Class Size (Maximum) | Price per week |
| Standard General+ Business | 20+10 (15+7.5) | Intermediate (B1)+ | 12+6 | 345 |
Examination Preparation
For prices write to LEXIS
All courses require one extra week accommodation to include the date of the final examination

Examination fees and extra materials of approximately 170 € are not included
Private Tuition
For prices write to LEXIS
These lessons may take place outside the standard timetable

These lessons can be taken as a course in themselves or added to other courses

Private Tuition courses: restricted availability in January, February, July and August
Work Experience (Work South Africa)
For prices write to LEXIS
Minimum 4 week English course of either intensive English or General English + Business at LAL Cape Town. English Course and accommodation as per standard pricelist

Work Placement/Volunteer programmes subject to maximum period of six months
Further options
Traveling Classroom
For prices write to LEXIS
Optional excursions and Safaris
We also offer a wide range of additional activities during Safari courses which can be booked before the course in advance.
| | |
| --- | --- |
| Plus activity | Cena (EURO) |
| Wildlife Safari | 1400 (20 days) |
| Namibian Desert Explorer | 650 (8 days) |
| Garden Route | 800 (7 days) |
| Park Narodowy Kruger | 525 (4 days) |
| Weekend Safari | 320 (2 days) |
| Wycieczki rowerowe | 40 (5h) |
| Wspinaczka | 75 (1 day) |
| Sandboarding | 80 (1 day) |
| Whale Watching | 75 (1 day) |
| Shark-Cage Driving | 130 (1 day) |
The most popular option of accommodation are students residences. Part of them is located in the school building and the other part nearby.Residences are situated near the beaches and restaurants. They are available in single -, double- room version with a bathroom. Adult participants of the English language course have freedom and company of other LAL school students provided. Under aged participants have 24-hour supervision provided.
Both in Cape Town and Durban school may accommodate students with carefully selected families within 30 minutes distance from school by bus.
The price of accommodation includes: breakfasts, transfer from and to the airport, accommodation with a family includes 2 meals a day. Ritz Hotel does not offer meals.
The prices of accommodation LAL Cape Town 2017

Host Home Accommodation
Shared rooms are only available for students booking together

Stays at Host Homes between 23 Dec and 30 Dec have limited availability

Minimum stay: One Week

All host homes have shared bathrooms
Accommodation
Room
Bed and Breakfast
Per Week
Supplements Per Week
Evening
Meal
01 Jan-
25 Feb
23 Dec-
30 Dec
Host Home
single
Contact LEXIS
shared
Residence Accommodation
- Students in shared rooms are placed with a student of the same sex unless otherwise requested
- Extra nights not available in High Season
- Breakfast included
For prices write to LEXIS
Hotel Accommodation
- All rooms have private bathrooms
- Breakfast included
- Twin rooms are only available for students booking together
For prices write to LEXIS
Additional charges
| | |
| --- | --- |
| Registration fee: | 50 € added to all bookings |
| Course book and materials | 35 € added to all bookings over 1 week |
| Accommodation placement fee: | 30€ for all placements |
| Change fee: | 35 € for changes to booked courses and accommodation requested after arrival |
| Courier fee | 80 € |
Transfer from the airport
Arrival and departure transfers are free of charge from Cape Town International Airport (CPT) for students who have booked accommodation through the school for the total period of the course. This is not transferable, nor can the dates be changed outside the accommodation dates.
If you have not booked accommodation through LAL Cape Town, a one way transfer from CPT within the city area is 30 € , return transfers are 60 €
How do you become a student in Cape Town?
All formalities connected with the stay, booking, transfer, etc. can be arranged in person or via post with "LEXIS" College of Foreign Languages or with our Agent. After choosing the type of course, accommodation and other services, you fill in an enrollment form, sign the agreement and transfer the due amount of money to our "LEXIS" bank account. Then, you send the enrollment form, one copy of the agreement and a receipt confirming the money transfer, so that we receive it at least 2 weeks before the beginning of the course (persons from cities other than Warsaw contact an agent).
Before departure you receive from us:
- a confirmation of enrollment on the course, together with an appropriate letter for the British customs officers, so that you do not have any problems with crossing the border.
- an airplane ticket - if you plan to travel from Warsaw (applicants traveling from cities other than Warsaw contact an Agent)
- a confirmation of booking accommodation together with the address, telephone and a short characteristics of the host family
- an invoice for the services ordered
Recommend us to a friend
write to us - we will send you a cost calculation