Regent Language Training
English courses in England and Scotland - Edinburgh 2012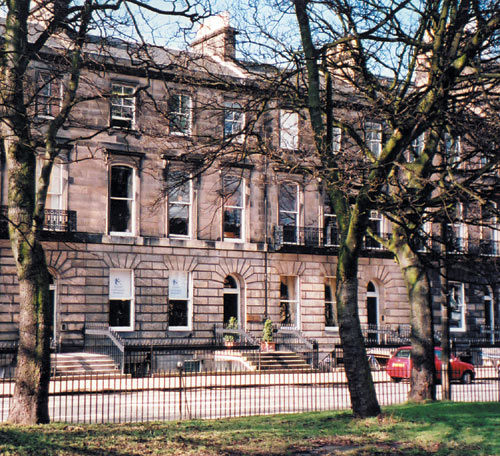 Edinburgh stands for:
Historical architecture
Warm, friendly, welcoming atmosphere
Scotland's cultural capital
A dynamic, cosmopolitan city
Edinburgh is an unique cosmopolitan city, offering its inhabitants and tourists a lot of attractions such as numerous museums, galleries, historical buildings. As an academic city, Edinburgh provides great atmosphere and unforgettable student life. It is also the site of the famous festival, which draws thousands of people every year.

Regent School in Edinburgh is located in the magnificent city centre, a short walk away from the famous Princes Street and Holyrood Palace. The course participants have access to the internet and to electronic post, they can also use the wireless internet connection on their laptops. The schools has a library and a common lounge with a TV set.
Course prices
course price (per week)
type of course

1 week

2-3 weeks

4-7 weeks

8-11 weeks

12-23 weeks

24 + weeks

English World courses

English Word Intensive
£436
£356
£336
£316
£296
£286
English Word Combination
£752
£672
£652
£632
£612
£602
Executive ClasSIX Group (30 hours)
£819
£739
£719
£699
£679
£669
Executive ClasSIX Combination (15+15)
£1632
£1552
£1532
£1512
£1492
£1482

Individual lessons

Individual 30
£2096
£2016
£1996
£1976

Individual 25
£1760
£1680
£1660
£1640

Individual 20
£1424
£1344
£1324
£1304

Individual 15
£1088
£1008
£988
£968
semester courses
course price
additional week
Intensive semester course (24 weeks)
£6480
£255
Intensive year course (32 weeks)
£8640
£255
Average intensity semester course (24 weeks)
£5016
£198
Average intensity year course (32 weeks)
£6888
£198
Cambridge examination preparatory course
(10 weeks)
£3000
Cambridge examination preparatory course
(9 weeks)
£2700


| | | | | |
| --- | --- | --- | --- | --- |
| | 2-3 weeks | 4-7 weeks | 8-11 weeks | 12-23 weeks |
| IELTS examination preparatory course | £340 | £320 | £300 | £280 |
For all summer courses (29.06.08 - 30.08.08) an additional fee of £ 30 is charged.
Examination registration fees: FCE £130, CAE £130, CPE £130, IELTS £130

Accommodation prices (per week)
Price per week

single room

Accommodation with a family
( + breakfast and dinner)
£175
Accommodation with a family - separate bathroom
( +breakfast and dinner)
£275
Accommodation in a residence - only during the summer season - seperate bathroom (no board)
£350
Accommodation in a residence - all year - luxury (no board)
£230
General information
| | |
| --- | --- |
| Group size (max) | 12 |
| Average number of participants per course | 125 |
| Minimal age | 16 (18 - for students living in a residence) |
| Facilities | Free internet and e-mail access, computer room, internet café, student lounge |
| Accommodation | Accommodation with a family, in a hotel, in a guest house or in the summer residence |
| Classes cancelled | 1 January, 25-26 December |
| Location | city centre |
| Price includes | English classes, renting textbooks, notes-dictionary, Certificate of Achievement |
| Exam preparation | IELTS |
If you wish to receive more information, please contact LEXIS - College of Foreign Languages
General information on Regent School in England and Scotland