ENGLISH COURSES IN the USA USA summer camp for teenagers with English in the USA Holiday language courses (English) in the USA English in Tourism and Hotel Services Course USA Business English Course USA English Course preparing for TOEFL TOEFIC Cambridge (FCE) Examinations English Courses for adults USA
LAL School of English - FLORIDA 2018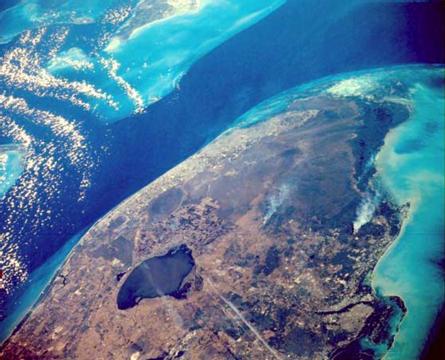 Florida is called State of the Sun and if you go there you will see why: 1400 km of beaches, more than 30 000 lakes, Florida Keys - complex of islands spreading from the south end to Everglades National Park.
Near Orlando you can visit Disney World and Kennedy Space Center, where you have the opportunity to learn about the history of NASA space programmes.
There are golf courses, tennis, watersports (surfing, windsurfing, waterskis, diving) for enthusiasts.
Ft. Lauderdale, with hundreds of miles of water roads is called "Venice of America". It is situated in the heart of the golden coast of Florida. It is also famous for exotic restaurants, night clubs, discos, theatres and friendly, "cool" people.
The Florida Language Centre (FLC) is a dynamic school established in 1992 located in Imperial Mall by the state highway no 1. Bus stop is by the school, so that it is easy to get to many places of accommodation and the beach (about 10 minutes). At Imperial Mall you can find many shops and caffees as well as other facilities, such as a library or fitness centre. All classrooms are bright, air-conditioned and perfect for classes in small groups. At the reception desk you can obtain such information as e.g. where to play tennis or golf. If you encounter any problems with your stay at the Centre or if you would like to rent a car or a bike you may also ask for help at the reception desk. The Florida Language Centre is open all year long.

English Courses for Adults(+16)
English Courses for teenagers

Following courses are available in Ft. Lauderdale:
general English of varied intensity in regular and small groups as well as many specialised courses, e.g. Business English or English in Tourism and Hotel Services.
You may also take the general course plus 10 individual classes per week. Individual classes are adjusted to the needs of the student.
Prices of English courses in the USA 2018 (in USD)
Courses on the green background last minimum 4 weeks and require I-20 form.
The course starts every Monday, beginners on the first Monday of the month.
The course lasts minimum 2 weeks.
1 lesson = 45 min.
Class size: Standard 12 people; 15 people from 26th Jun to 28th Aug., Premium= 6 peopleMinimum age: 16 years
High Season:26th Jun to 28th Aug.
Entrance exam: Students wishing to take courses that require a minimum level of English will be required to take our entrance test prior to arriving.
Course fees include: Tuition, placement test, welcome event, induction, local tour, free wireless internet access in school, use of lending library and certificate of attendance
Course fees do not include: Registration, accommodation placement, course or accommodation changes, examinations, transfers, course books and materials.
Course name

Lessons per week
Level
Students per group
Price (in USD) per week
Notifications
General English
15
All
12
335(1-7weeks)

305(8-20)

295(21+)

Starts every Monday

*Beginners starts in every first Monday

Intensive English
22.5
All
12
405(1-7)

365(8-20)

355(8-20)

Business English
15
B1+
6
485(1-7 weeks)

-
Afternoon English
7,5
all
12
140(1-7weeks)

130(8-20weeks)

120(21+weeks)

All year
F1 Visa English Plus
3
all
12
20(1-7weeks)

20(8-20weeks)

20(21+weeks)

All year
Aviation ICAO English
15
B1
10
8.01-16.03,

2.04-8.06,

1.10-7.12

-
Aircrew English
15
B1
10
On request
-
ESP Private Tuition
60
Al
1
On request
-
Individual lessons
custom
All
1
50/lesson
-
English for Two
custom
All
2
35/lesson
-
FCE Preparation
15
B2
10
1600 (6 weeks)
Start dates:
5.02/7.05/16.07/5.11
Exam dates:
14-16.03/12-14.06./23-24.08/13-15.12
B1
2400 (10 weeks)
Start dates:
04.01/28.03/03.10
Exam dates:
14-16.03/12-14.06/23-24.08/13-15.12
CAE Preparation
22.5
C1
10
2280 (6 weeks)
Start dates:
5.02/7.05/16.07/5.11
Exam dates:
15-17.03/13-15.06/22-24.08/14-15.12
B2
3500 (10 weeks)
Start dates:
8.01/9.04/18.06/8.10
Exam dates:
15-17.03/13-15.06/22-24.08/14-15.12
CPE Preparation
22.5
C2
10
2280 (6 weeks)
Start dates:
7.05/29.10
Exam dates:
14-15.06/6-7.12
C1
3500 (10 weeks)
Start dates:7.05, 29.10,9.04, 1.10

Exam dates:14-15.06, 6-7.12

TOEFL Preparation
15
B1

B1

10
350 (1-4 weeks)
Start dates:5.02-2.03,7.05-1.06, 3.09-28.09
350 (1-6 weeks)
Start dates:5.0216.03, 7.05-15.06, 3.09-12.10


Additional costs:

enrolment fee $120
accommodation reservation $85
course or accommodation change after arrival about $50
books $60
courier $100
Long-term courses are also possible, from 8 to 21 weeks and more. Prices are lower than standard courses. Pricelist available at LEXIS.

Types of Accommodation

Accommodation with a family


Living with one of American families, known for hospitality and calm and "cool" way of life gives great opportunity to practice your English. It also enables you to get to know American lifestyle and culture, especially on Florida, more closely.
Shore Haven Centre
This institution is perfect for students with limited financial means. It is situated in the quiet region Lauderdale-by-the-Sea, about 3 km from the school (direct bus connection). There is a beach near the hotel, as well as the supermarkets and restaurants. Apart from its great location, Shore Haven offers hotel rooms, apartments, studios, swimming pool and a jacuzzi. All rooms have cable TV and air conditioning.
Other possibilities of accommodation
Apart form the above mentioned, there are also other possibilities of accommodation. There is: La Quinata Inn Student Hotel. It is an ideal solution for participants who would want to live near the school. What is more, there is beautiful sandy beach nearby. The hotel offers also cosy rooms with air-conditioning, internet, TV set and phone.
Prices of accommodation 2018 (in USD)
Host Home Accommodation
Accommodation bookings start on Sundays only

Students in shared rooms are placed with a student of the same sex unless otherwise requested

Private bathrooms: very limited availability

Minimum stay: one week

Extra nights not available 26th Jun to 28th Aug.
Residence accommodation
Students in shared rooms are placed with a student of the same sex unless otherwise requested.

Extra nights not available 26th Jun to 28th Aug.

All rooms have private bathrooms

Hotel Accommodation
Kind of accommodation

Price in USD/ week
Add. payments
Price in USD/ week
La Quinta Student Residence + breakfast + private bathroom (2 min. from school by foot)
shared
240
80 (01.01-16.04 i 10.12-31.12)
single
385
160 (01.01-16.04 i 10.12-31.12)
Host Family
shared
200 (1-7 weeks)
190 (8+ )
40 (dinner)
21 (26.06-28.08)
28 (breakfast)
single
230 (1-7 weeks)
220 (8+ weeks)
40 (dinner)
21 (25.06-27.08)
28 (breakfast)
Hotel Shore Haven standard room
(up to 2 people) (10 min. from school by bike)
hotel room
560
350(01.01-15.04)
273 (20-31.12)
studio & kitchen
637
343 (01.01-15.04)
273 (20-31.12)
apartment & kitchen
857
284 (01.01-15.04)
291 (20-31.12)
Hotel Courtyard by Marriott (10 min from school by foot)
single
955
390 (01.01-04.04)
Free time
The Florida Language Centre organizes activities and trips that will satisfy all individual needs. This programme is diverse as Florida itself. The school may book trips such as to Disney World, Universal Studios, Key West, Kennedy Space Center, Bahamas, Everglades and many more.
It is not important if the student wants to look for alligators in the heart of Everglades, visit the house of Ernest Hemingway in Key West, or even swim with dolphins on Bahamas, the aim of LAL is to help you to spend your time in Ft. Lauderdale in interesting way. Of course, you have to remember about the most popular attraction, i.e. beautiful beaches.
If the student is interested in local culture, the school offers an interesting cultural programme which includes visits at the museums, universities and courts.
For students who love sport they organize tennis, golf and volleyball, as well as diving and windsurfing.
Regardless of individual interests, all students join the organized "happy hours" and grill evenings, which give the opportunity to integrate with other students and the school's staff.
Optional Extras
| | | |
| --- | --- | --- |
| Programme | Duration | Max Price ($) |
| Everglades Airboat Tour | one afternoon | 55 |
| Key West Island Tour | one day | 175 |
| Miami Limousine Tour | one evening | 78 |
| Ocean Snorkel and Sail | one afternoon | 90 |
| Weekend Excursion | one weekend | Olando - 300, Miami South Beach - 150 |
| Kennedy Space Center Visit | one day | 110 |
Visa
Persons who bought the course of 20 or more classes per week have to have student visa - all documents necessary to obtain visa you can get at LEXIS. If you buy the course of less than 20 classes per week you just need touristic visa - at LEXIS you will get all documents that you need to obtain that type of visa.
Students who require an F-1 visa will need to take a course of at least 24 lessons per week.
Insurance
All students must have adequate travel and medical insurance. You will be asked to provide proof of insurance on arrival if you do not book insurance through LAL.

Travel and Medical Insurance
Per week USD 14 with USD 100 deductible (excess) or USD 16 with no deductible (excess).
Standard Shuttle Transfers
Fort Lauderdale :Arrival 25 USD, Departure: 25 USD
Miami-Arrival 75 USD; 75 USD Departure
Personal Meet & Greet Transfer
Fort Lauderdale: Arrival: 95 USD, Departure :95 USD
Miami - Arrival 145 USD, Departure: 145 USD
Day of arrival is Sunday, day of departure is Saturday.
How to become a student of LAL Florida?
All issues concerning the course, booking, arrival, journey etc. may be settled in person or by mail at College of Foreign Languages LEXIS or with our Representative. When you choose the course, accommodation and other services you are asked to fill in the application form, sign the contract and pay the agreed amount in PLN on our bank account LEXIS. The application form, one copy of the contract and confirmation of payment should be sent to us by mail or fax, so that we receive it 2 weeks before the course starts (persons from other towns contact our Representative).
Before you leave you will receive
Confirmation of the admission to the course together with a special letter for the border authorities in Great Britain so that you do not have any problems entering Great Britain,
· ticket for your journey - if you leave from Warsaw (persons leaving from other cities in Poland contact our Representative),
ˇ confirmation of the booking of your accommodation together with the address, telephone and short characteristic of the host family,
ˇ bill for all services you paid for.

Recommend us to a friend contact us - we will send you costs calculation