France Langue Schools in Paris, Nice
French Courses in Paris Learn French in NICE Langue schools in France Language Courses in Paris
FRANCE - COURSES AND LEARNING OF FRENCH IN NICE
FRANCE LANGUE - Nice 2017
General information
LEXIS language school is an representative of school FRANCE LANGUE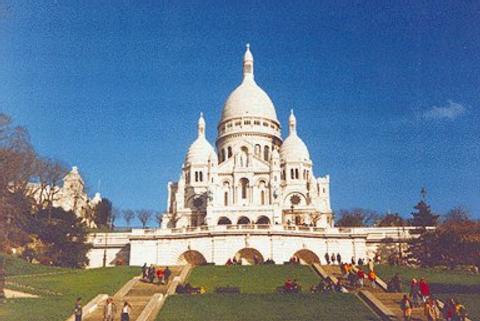 FRANCE LANGUE is a French language school located in Paris and Nice, existing for over 20 years, specialized in teaching foreigners. The school organizes courses of French for people who are 17 years old and young people of age 13-17.
The School in Paris is located near the Victor Hugo Square, full of small cafes and shops, 10 minutes away on foot from Etoile and Trocadero. The building, in which the courses take place, is placed near the Parisian business center and the elegant Paris districts.
The School in Nice, the capital of French Riviera is situated in the heart of city center - 10 minutes on foot from Promenade des Anglais and the beach. Nearby, there is a shopping center. To every city, belonging to the French Riviera (for example Monaco, Cannes) you can get by train in 30 minutes.
FRANCE LANGUE, apart from teaching the language also provides lectures on culture and the history of France and organizes tours to explore the famous places in Paris and Nice. Besides the rich French schooling, the strong point of this school is, that it offers the ideal conditions for learning and modern equipment (multimedia library).
FRANCE LANGUE offers excellent, reliable teaching methods. The School has an interesting entertainment and leisure program and wonderful accommodation options.
FRANCE LANGUE provides French courses for the beginners as well as for the advanced students and courses of business French (in Paris, summer term). The program for beginners aims at gaining fluency and easiness in speaking the French language. The basic French courses are available for the whole year. The intensive French course focuses on learning the spoken language and conversations. In the long-term French courses, the emphasis is placed on the speaking and writing and also on the homework. The courses end with the D.E.L.F. exam or the internal exam.
FRANCE LANGUE - France Langue Diploma and Practical Certificate in Commercial and Economic French, (practical French trade and economy exam) conducted by the French Chamber of Commerce, which can be taken in France and abroad.
1. For the beginners - suitable for complete beginners or students with scare knowledge of French. At this level, the program consists of using the basic structures concerning the everyday life, understanding and answering simple questions, introducing oneself, asking for directions, calling a taxi, behaving in a restaurant, filling in a form etc.(75 lessons/5 weeks)
2. Elementary - (for students, who completed the French course lasting from several weeks to one year). This program includes learning the French and giving the uncomplicated information verbally and in writing, expressing feelings in social context (offices, shops etc.). After this course, the student can take an internal exam - France Langue Diploma. (75 lessons/5 weeks)
3. Intermediate - (for students, who completed the French course in homeland lasting from 1 to 3 years) Students with some knowledge of French learn how to appropriate express their opinions in simple conversations, as well as talk about current events using extensive present, past and future tenses. After this course, the student can take an internal exam - France Langue Diploma.(120 lessons/8 weeks).
4. Advanced - (for students, who completed the French course in homeland lasting from 2 to 4 years). On this course, students learn how to hold talks on interesting subjects at academic level: representing an opinion, persuading, expressing will, intentions, doubts. By the end of this course, a student can take an internal exam as well as the D.E.L.F exam. (150 lessons/10 weeks).
5. Proficiency - (for students, who completed the French course in homeland lasting from 3 to 5 years). For students, who speak fluently French. The subjects here are connected with literature, sociology, politics, culture, science and history of France. By the end of this course, a student can take an internal exam as well as the D.E.L.F exam. Due to information about current events, this program is being constantly renewed and has no limit of time.

Certificates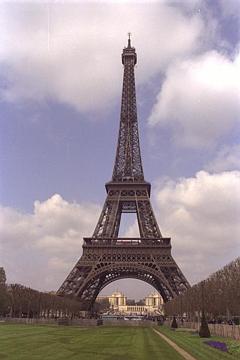 1.
Certificate France Languethis certificate confirms the reached level of French. Students receive it after completion of :
a) after at least 10 weeks of the intensive course,
b) long-term course, after at least 2 trimesters of learning completed before the exam in June.
2. D.E.L.F. - this certificate is awarded by the Minister of National Education in France. There are two steps of the exam. The first step consists of 4 parts and the second step of 2. Each part contains practical written and spoken tests (verbal and written expressions, an analysis and synopsis of the text, presentations, a short report etc.). Both types of the course prepare the student for this exam. The exam can be taken in Paris (the dates must fit) or in the homeland of the student.
3. For students, who take up the intensive summer courses in Paris: Practical Certificate in Commercial and Economic French (practical exam in economy and trade French). Awarded by the Parisian Chamber of Commerce. Only the intensive summer courses prepare the student for the exam The exam can be taken in Paris or abroad.
Accommodation

ECOLE FRANCE LANGUE offers several accommodation options during the French courses. You can either live with a French family, in dormitory or in two- or three-star motel.

1. The places in which you can live with a French family are the western districts of Paris (Neuilly, Boulogne, Levallois) or its suburbs (e.g. Versailles, Le Vesinet). If several students are to live in the same family, they will be from different countries. The students can chose a French family accommodation with bed and breakfast or bed and half-board.
2. Students can live in dormitory all the year through (if there are vacancies). ECOLE FRANCE LANGUE in this case provides a student with the bed and breakfast accommodation with shower. In the summer at the Cite Universitaire you can rent a room with sink and without meals. In Nice, the school can provide a bachelor without meals.
3. There are single, double or three-roomed suits in motels. In this type of accommodation every room has its own toilet and kitchen.
4. ECOLE FRANCE LANGUE cooperates with several two- and three-star hotels in different districts of Paris. All rooms have toilets and bathrooms and also breakfast is included in price.
Cultural and leisure program
Within the leisure and additional education we offer you a weekly, 90-minute lecture on French history and cuisine. The subject of this lecture consists of historical moments in France, which deeply influenced Paris and Nice and the contemporary aspects of life of the French, their literature and art. The lecture program contains also references to actual political events. The lectures are connected to the weekly organized strolls, museum trips or other connected with the French culture (e.g. a monuments, buildings) The trips are lead by a teacher from FRANCE LANGUE. Trips are matched to the timetable, so that most of the students can join the trip. FRANCE LANGUE multimedia libraries are equipped with computers and language laboratories, that can be used during the class with the guidance of the teacher. An early reservation of the library seat is possible (45-minute sessions). The additional attractions i.e. tours with the guide, theatre, cinema or restaurant outings are not included in the French course price.
Students can take part also in these programs:
French and French cuisine - making typical French seasonal dishes

Training for teachers of French - training for future French teachers

Holidays and French - getting to know the French history through visiting and learning French

Internship programme in French companies - Internship in French companies
For more information about these programs, please contact us.
Intensive French Courses
In these courses the emphasis is put on the spoken language, without neglecting however, the language in writing. Teaching is based on situations from the course book or the audio & video cassettes that come with the book. Students hold discussions, express feelings and opinions, analyse events etc. Systematic oral and written exercises aim at correctness in their usage and mastering the grammar. Teachers correct students' mistakes in pronunciation in classes and in language laboratory.
Four group choices are available:
- 10 45-minute lessons a week, mini groups.
- 20 45-minute lessons a week, mini groups from 8 to 12 students;
- 30 45-minute lessons a week, groups and mini groups from 4 to 6 students.
At every level, students are divided into groups, in which there is a maximum of 12 people. French courses begin from level 2 to the last level on Mondays as well as the courses for beginners. Students can learn for as many weeks as they want to (minimum 1 week). Newcomers must write a test, the score of which will allow to place the student to a group of corresponding level. In accordance with the number of weekly hours and the group level, the classes will be held in the morning, in the afternoon or in the evening. The matter of classes hours falls within the competence of the school. There is a possibility of starting the course in Nice and resuming it in Paris and vice versa.
French courses - long-term
Long-term courses are meant for all who plan to stay longer in France, but have time only for few lessons in week. Courses are held in trimester system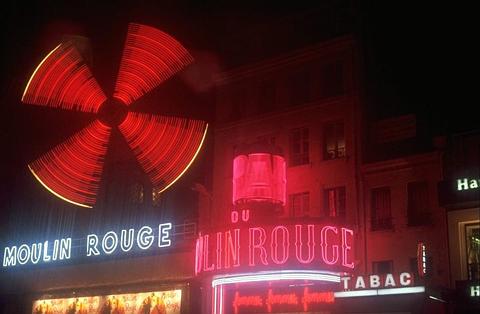 . Long-term courses aim at gaining the ability to use the French language in speaking and writing. The teaching methods are the same as on the intensive courses but students are requested to work more after classes ( at least 5 hours a week devoted to homework). This course prepares for the D.E.L.F. exam and for the internal exam FRANCE LANGUE - France Langue Diploma - the requirement for sitting an exam is a successful pass at least on 2 trimesters of school. Enrolment at any number of trimesters. The students, who on the start of the trimester are not able to begin can do it later, paying for the weeks remaining to the end of the trimester. During summer time, holidays, non-working days and the examination week in June, the classes will not take place.
The full-time courses are run according to the French school system and are intended mainly for the working Au Pairs in Paris. According to possibilities and needs one can take part in the course covering 6 hours a week You can participate in an 6 hours a week course (lectures on culture and history of France). Groups of 18 people. The classes in 6-hour system are held in following hours: a) 8.00 - 10.15, b) 10.30 - 12.45, c) 13.30 - 15.45 on Mondays and Thursdays (alternatively Tuesdays and Fridays). The classes in 9-hour system are held in following hours: 10.30 to 12.45 everyday, except for Wednesdays.
Evening courses are suitable for foreigners working in Parisian companies (3 hours a week). The classes are held on Mondays and Wednesdays (alternatively on Tuesdays and Thursdays) in following hours 18.00 - 19.30. Intensive long-term courses are suitable mainly for foreign students learning in France. Courses are held in 3 modes: 15 hours a week (weekly lectures on culture and history of France), 19 hours a week (lectures on culture and history of France), and 24 hours a week (lectures on culture and history of France).
French courses - specialized programs in Nice:
● In the long-term course, there are extra classes on: business French, French in tourism and hospitality, History of French art. contact us-we will send you the information
● French + Internship. The training lasts at least 6 weeks, the candidate should declare at least 4 months in advance. contact us-we will send you the information
● Preparation for certificates: DELF A1 | DELF A2 | DELF B1 | DELF B2 | DALF C1 | DFA 1 | DFA 2 | CFTH contact us-we will send you the information
France Langue - Prices NICE 2017
LONG-TERM COURSE FRENCH

No weeks

1 term
12 weeks
4 months
16 weeks
2 terms
24 weeks
3 terms
36 weeks
4 terms
48 weeks

20

1885 €
2385 €
3410 €
4860 €
6145 €

26

2460 €
3105 €
4440 €
6335 €
8015 €

30

2820 €
3585 €
5110 €.
7270 €
9215 €
WEEK COURSES

No weeks

1 - 3

4 - 11

12 - 24

> 24
Beginners 20 lessons/ wk.
240 €
225 €
160 €
145€
Extra intensive 26 lessons/ wk.
305 €
290 €
210 €
190€

Long-term

30 lessons/ wk.
355 €
335 €
340 €
220€
PROFESSIONAL FRENCH & TEACHER TAINING COURSE

WEEKLY COURSES
BUSINESS/TOURISM & HOTEL INDUSTRY/MEDICAL/LEGAL/DIPLOMATIC...
20 lessons + 6 private
1-3
4-11
>12
660
585
520
20 lessons + 10 private
940
825
760
| | | | |
| --- | --- | --- | --- |
| couse with fixed start dates | teacher training course "french as a foregin language" | 26 lessons / week | 710 |
WORK EXPERIENCE

COURSE WITH FIXED START DATES

FRENCH + internship
Mandatory French course: 2 weeks - 26 lessons / week + Internship: 35 hour work / week
2 week fench course
internship 9 weeks max
645
625
FRENCH AND EXAM PREPARATION

No weeks
course with fixed start dates
exam preparation course (delf)
20 lessons + 6 exam peparation lessons
1 - 3
4 - 6
Price
545 €
1040 €
French & lifestyle

weekly couse
french + cooking
20 lessons + 6 h of cooking
1 - 3
4 - 6
305
290
course with fixed start dates
50+ french + discovery of the french riviera
20 lessons + 5 cultural discovery sessions
1
2
560
1070
FENCH & SPORT
weekly courses
Tennis
Fitness
Diving
20 lessons + 3 tennis lessons
20 lessons + 3 fitness lessons
20 lessons + 3 diving lessons
380
470
580
JUNIOS & FAMILIES
courses with fixed start dates
Juniors 13/17

tennis, sailing, multi-activities

20 lessons + 5 sports sessions

+ activities + accomodation + airport transfer

1
2
3
4
1225
2420
3585
4720
family programme
20 lessons + 4 excurions
580
1140
1 lesson - 45 minutes
Registration fee - 80 EUR - valid for 1 year
Student books- 25-48 EUR
Dates of course commencement - every level:
Nice - General French, Weekly courses, Business/Tourism & Hotel Industry/Medical/Legal/Diplomatic, Exam prparation course, Tennis, Fitness, Diving courses start every Monday except for courses for beginners
For beginners: 09/01, 30/01, 13/03, 03/04, 24/04, 09/05, 22/05, 06/06, 19/06, 03/07, 17/07, 31/07, 14/08, 28/08, 18/09, 09/10, 06/11, 04/12
ACCOMMODATION IN NICE (Prices in EURO)

HOMESTAY (Price per week/extra night)

Low season (from 01/01 to 03/06/17 and from 03/09 to 31/12/16)

Standard
Superior
single
double
single
double
Bed&Brekfast
192/40
168/35
230/48
202/42
Bed and half-board
240/50
220/46
288/60
264/55
HOMESTAY (Price per week/extra night)

High season (04/06 to 02/09/17)

Standard

Superior

single
double
single
double
Bed&Bekfast
210/44
186/39
252/48
223/42
Bed and half-board
264/55
242/50
317/66
291/60
Residences

Price for week (6 nights)

studio 1 person
studio 2 people
from 2.10.16-29.04.17 - free transfer on arrival
302
407
from 30.04.17-20.09.17 - free transfer on arrival t
365
460
Apart'hotels

Price for week (6 nights)
studio 1, 2 people
Ajoupa baie des Anges
312
(Low Season)
444
(Mid Season)
534
(High Season)
Lamartine ***
330
(01/01-30/03, 13/10-31/12)
534
(31/03-22/06, 08/09-12/10)
690
(23/06-07/09)
Adagio Nice Acropolis
od 285 - 513
| | |
| --- | --- |
| Hotel | Price for 1 night |
| Plaisance** | from 51 |
| Helvetique** | fron 65 |
| Hotel Saint-Georges*** (bez śniadania) | from 67 |
| Grand Hotel Florence*** | from 73 |
| Mercure**** | from 127 |
| Hotel Vendome*** | from 87 |
| Nice Riviera**** | from 128 |

How to become a participant in FRANCE LANGUE ?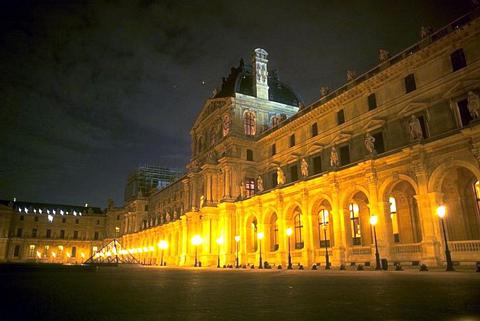 All formalities concerning the departure, reservation, transfer etc. can be taken care of in person or by mail at the LEXIS School of Foreign Languages or through our agent. After the choosing of the course, accommodation and other services, you will fill in a notification form, sign the contract and transfer the defined amount of Polish zlotys to our LEXIS bank account. The notification form, one copy of the contract and a confirmation of the payment should be sent to us by mail or fax, so that we can receive the parcel in two weeks before the course start (people from other cities should contact the agent).
Before the departure, you receive from us:
· a confirmation on course participation with the appropriate note for the border authorities in France - for the safety of crossing the border,
·a travelling ticket - if the departure is not from Warsaw (people should contact the agent),
·confirmation of accommodation reservation with address, phone number and a short description of the host family,
·bill of the ordered services.