Holiday English Courses for Kids and

Teenagers


at St. Giles Summer Language Camps for kids and teenagers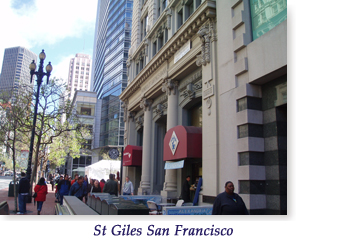 Summer language camps for kids and teenagers in the age between 10 and 17 years at St Giles is the chance to improve your language skills and at the same time the opportunity to take part in extraordinary and varied programme of activities planned for the English language course. Learn English. Classes with a holiday at English school in San Francisco is the best solution for you!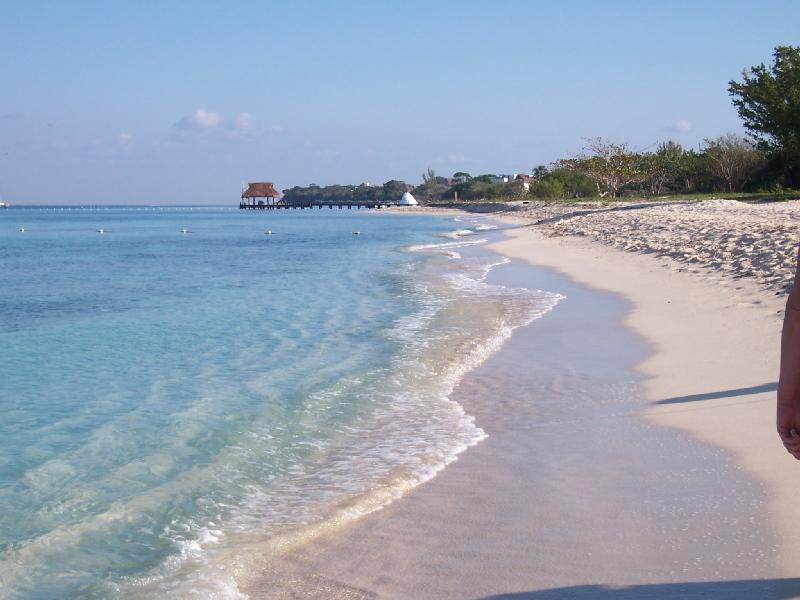 Area of Gulf of San Francisco
San Francisco has been favourite language journeys destination of many people for a long time. Thanks to good weather all year long, great historic buildings, shops, restaurants, and some of the most beautifulviews in the United States, this hospitable an full of contrasts city constantly enjoys interests of the tourists. It is a perfect place to learn English and get to know American culture, to develop in sports, art and to wonderfully spend your free time. The city is surrounded by spectacular beaches, and you can sail and practice windsurfing all year long. San Francisco has more restaurants than any other city in the United States, there are also many theatres, museums, many music and dance groups. Thanks to our programme for kids and teenagers, the participants will also have the opportunity to see the Gulf, Golden Gate Bridge and also Berkeley, Carmel and Napa Valley.
Campus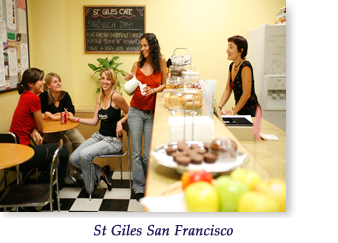 Lessons, accommodation, meals, sports and other attractions are guaranteed by the State University of California. Closed campus offers many different facilities to the students: modern cafeteria, spacious classrooms and sports gyms, movie shows and many others. Discos and other parties are organized only for the participants of the programme in the nearby club.
Accommodation in San Francisco
All participants live in double rooms with common bathroom, there are desks for every person in the rooms. Living room is common for 6 persons and has a fridge, microwave, a table, chairs and a sofa. There is also study room on every floor. The centre has also a computer room, games room and laundry. Place of accommodation is very safe, there is staff of the school and, what is more, the building is secured 24 hours a day. The students have a special card to enter the centre. Cafeteria is located opposite the building. All meals are served there, and students get provisions for the trips. Meals served in the cafeteria are nutritious and varied, it is also possible to adapt the diet to your special needs.
Language Programme


Participants of the programme have 20 hours of lessons per week, they learn in international groups of no more than 15 people. Every lesson lasts 50 minutes. On the first day of the course the participants take the qualification test which guarantess that every student will be assigned to the proper group. There are six levels, from beginner to advanced. All participants receive certificate of the completion of the course.
Teachers
All teachers are qualified specialists with TEFL certificates that can adapt the programme of the activities to the young lovers of English language. Thanks to the modern and functional approach the students can familiarize with live every-day English. Apart from traditional language classes, lessons will also include projects, games , watching video movies. The teachers also use a wide range of sources offered by the schools of St Giles.
Programme of activities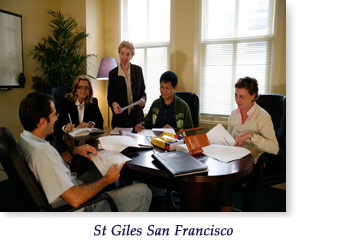 One whole-day and one half-day trip per week are organized. Whole-day trips are: Muir woods, beaches in Stinton or Monterey, Aquarium as well as Six Flags Marine World Amusement Park. Shorter trips are, among others: prison in Alcatraz, Pier 39 (shopping and amusement centre), historic wagons of cable car and a bike trip on
Golden Gate Bridge. We also offer rich programme of afternoon and evening activities: sports activities(e.g. football, volleyball, basketball), movie shows, discos, bowling and trips to interesting places in the neighbourhood.
Dates and costs
Courses last from 1st of July to 12th of August 2012 . All arrivals and departures are on Sunday.
The course lasts at least 2 weeks
Charge for a week is 1355 $
The price includes:
20 classes per week
accommodation in doble rooms with common bathroom
full board
1 whole-day trip per week
1 shorter trip per week
afternoon and evening activities*
transfer to the airport on the day of departure**
care of the supervisors and 24h telephone emergency line
welcome package (with free student's bag)
qualification test
certificate of the completion of the course
* Some additional activities (e.g. mountain bikes) can require additional payment
** It concerns groups of at least 12 people. Smaller groups and individual persons will be charged additionally.
For information concerning group rates please contact LEXIS.
Transfer to the airport (smaller group of people):
| | |
| --- | --- |
| 1 person | 190$ |
| 2 persons | 130$ per person |
| 3 persons or more | 100$ per person |