English courses in Torbay in 2018
English courses for children and teenagers 2018
English language camps for teenagers in Torbay
Learning English at the English Riviera
Language English School in Devon
Britain learning English and staying at the English Riviera during summer on beautiful beaches, under palm trees. Is there anything more to wish for? English courses for foreigners at Torbay Language English School in England. Camps for teenagers in Britain, intensive language courses during holidays and course preparation for the FCE CAE CPE.
Why choose LAL?

LAL: six schools located in six picturesque corners of the Earth on three different continents; fifteen years of experience in organizing language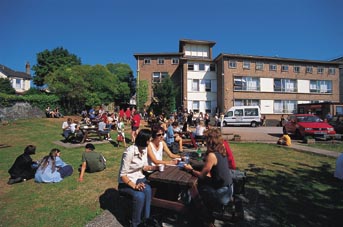 courses abroad; the aim - to guarantee ideal conditions for learning the language and discovering the uniqueness of each country and the lifestyles of its inhabitants.
English School in Torbay
Each of English School LAL's schools is situated at a location that allows the students to admire the beauty of their surroundings in their free time. As a LAL student you can admire: Torbay with its magnificent coastline and moors; miles of sandy beaches of Florida; wonderful atmosphere of Cape Town in the country of safari and exotic scenery and a Mediterranean island - Malta.
Learning English with families
LAL offers you a wide choice of accommodation types at all locations. Most students opt for a opportunity of learning English with families, who are all carefully chosen by LAL. This kind of accommodation is an important contribution to the student's education.
Accommodation with a family makes it easier for the student to use in practice what he or she has learned during classes and creates opportunities both for the student and for the family to make new friendships and get to know a different culture and lifestyle. Before departure, all students receive information on families with whom they are going to live. Regardless of whether the student chooses accommodation with a family, in a school dormitory or in a hotel, the director responsible for accommodation will be glad to help if any questions arise.
LAL's experienced staff and facilities
Every LAL school can offer you best facilities and qualified and English experienced staff. All this combined with the most recent teaching materials and teaching methods enables the students to benefit from their language course to the maximum.
Teaching programmes in Torbay
Teaching programmes in LAL provides a wide variety of high quality language courses on all levels of proficiency for students from different national and cultural backgrounds. Each individual student's request is attended to with care by the LAL staff, which, combined with the maximum size of groups of 5 to 12 students, guarantees accomplishing optimal progress in the course duration.
Individual attention at English School LAL
Apart from regular contact with the directors in charge of teaching and accommodation, the students are always encouraged to discuss any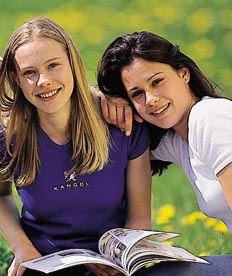 aspect regarding the school's teaching programme with the staff. The reason is that for LAL the students' success in mastering the language and their satisfaction with their stay is of uttermost importance.
Free time at English Riviera
LAL motto is creating such possibilities for spending free time that they are as interesting for the students as their language classes. All LAL schools offer a variety of exciting sports, cultural and social events and courses, which constitute an inherent part of the teaching programme. During pauses between different classes the students may spend their free time at English Riviera and make new friendships with other students from different countries. In each school, the reception desk offers all information on the courses and free time possibilities.
Additional services in Torbay
The students are attended to from the moment of their arrival until the day of departure. This means, among other things, that the transport from and to the airport is organized by the school. In many cases these fees are included in the cost of the course. It is also possible for all LAL's students to buy a full medical insurance package, covering doctor's fees, dentistry services in emergency cases and medical expenses in case of an accident.
Classes with international students
LAL schools host students of different nationalities and from different age groups. LAL specializes in organizing courses that are tailored to the student's level of knowledge. In the last two years, 26% of LAL's adult students were adolescents between 18 and 24 years old, 25% were persons of 25 to 30, 22% of the students turned 30 years old, 15% - 40 years old, and 12% were persons older than 50. This shows that LAL's programmes are as popular with the older generation as with the adolescents.
Discounts for English courses
All LAL schools offer special cost discounts by longer stays. Already by an eight-week course you pay only for seven weeks. The longer the course you enrol on, the greater the discount. All discounts have already been calculated in the course prices provided.
Learning English in small groups All LAL language courses guarantee a learning atmosphere and conditions that promote fast improvement of language skills and deriving pleasure from participating in the classes. Each school offers both general and special purposes courses. The courses start every week. Lessons take place in small groups. The school teaches the language on all levels of proficiency from beginner to advanced. The courses described below constitute the base of LAL language programmes.
First day at English School in Torbay
After arriving in the school, the students receive a warm welcome and then proceed to taking a written and oral placement test, so that a course that would best suit the student's individual needs can be found. Then, a full orienteering trip takes place in order to show the school to the students, present the programmes and introduce the director and the staff, who are responsible for the student's satisfaction with the stay.

Levels of language proficiency
1. Beginner
The student knows a few basic words and expressions but does not understand the language.
2. Elementary
The student has basic knowledge of the language and is able to communicate in some simple, everyday situations.
3. Pre-Intermediate
The student is able to communicate in most simple, everyday situations but he or she makes many mistakes.
4. Intermediate
The student knows the language well enough to communicate freely in everyday situations and to participate in conversations, however he or she still makes some mistakes and has a limited vocabulary range.
5. Upper-Intermediate
The student uses the language quite confidently in most usual situations and uses quite a wide range of vocabulary. However, he or she still makes mistakes from time to time.
6. Advanced
The student uses the language fluently and confidently, has a wide range of vocabulary and can communicate accurately in both informal and formal situations.
7. Proficiency
The student can use the language very fluently and accurately, almost like a native speaker.
Teaching materials
The course fees include the cost of all teaching materials such as: textbooks, workbooks, photocopies. Apart from this, the students can buy books and dictionaries for individual work in every school.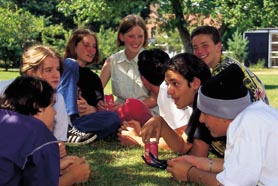 Certificates for English learning students
All English learning students receive a participation certificate containing data on the accomplished course. A detailed assessment of the student's progress can be issued on demand if the school is informed about such a request at least a week before the last day of the course.
Teacher - student meetings
The teachers are constantly monitoring the students' progress, who have the opportunity to discuss the teachers' observations during weekly one-to-one meetings.
LAL Academic Committee
The directors responsible for teaching and the teachers' representatives constitute the Academic Committee, whose task is to monitor development and progress in the area of foreign language teaching. This includes organizing training programmes for teachers and constant improvement of the courses' programme. The aim is to maintain the conditions promoting more effective learning on a high level.
Types of English courses in Torbay 2018

Available English courses in LAL Torbay England for 2018
The school in Torbay offers the following of the courses described in the introductory part: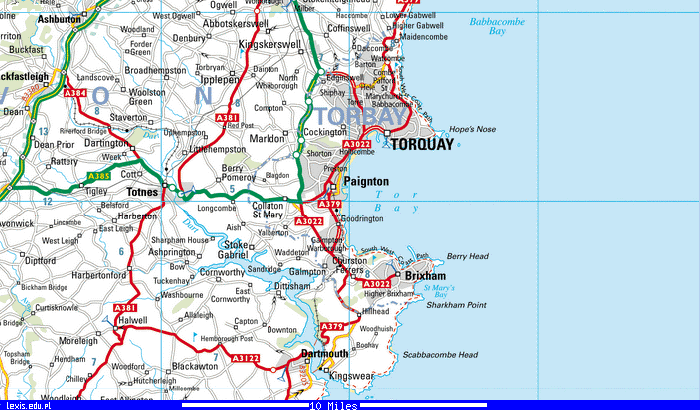 ·General English course
Intensive course
·Academic Long -stay programmes
·English for Business
·Examination Preparation (FCE, CAE,CPE, IELTS)
·Private Tuition
Work Experience
Training for seniors 40+
Teacher Training
Low cost English

Start Days: All courses start every Monday unless otherwise stated
Minimum Course Length: One week
Course Days: Monday to Friday
School Closing Days: 1st January, 25th March, 2nd May, 30th May, 26th - 27th December
Lesson Times: Lessons may be in the morning or afternoon
Lesson Length: 45 minutes
Class Sizes: Standard =12 (average 10 off season)
Minimum Age: 16
High Season: 29 June -31 August 2018
Visa Information: Students who are not from the EU or EEA will need to apply for the relevant student visa which applies to their length of stay. For detailed information, please go to: www.ukba.homeoffice.gov.uk/studyingintheuk
Entrance Exam: Students wishing to take courses that require a minimum level of English will be required to take our entrance test prior to arriving
Free Weekend: Students who wish to come earlier than the course starts, can after consultation and under condition of access arrive 3 days before the course starts, with a possibility of free of charge accommodation (LAL Hunter's Lodge only - subject to availability and not in High Season).
Course Fees include: Tuition, placement test, welcome event, induction, local tour, free wireless internet access, use of a library and certificate of attendance
Course Fees do not include: Registration, accommodation placement, course or accommodation changes, examinations, transfers from an airport, course books and materials

General English course
This course is suitable for all students who want to communicate effectively in everyday situations. The two morning classes stress practical oral communication, with special attention given to grammar and vocabulary, while during the two afternoon classes the group concentrates on improving on their communication skills. Students are encouraged to participate fully in the classes and the individual needs of the students are taken into account in the lesson planning.
Programme
Lessons (hrs) Per Week
Level
Class Size
(Maximum)
Price Per Week
Supplement 29.06- 31.08.2017
1-7weeks
8-20 weeks
21 + weeks
Standard
20 (15)
all
12/15
210
200£
190£
15£
Premium
20(15)
all
6
285£
275£
265£
15£
Intensive course
This is a course with an increased number of classes weekly. As in the case of the general English course, the morning sessions stress grammar, vocabulary and communication techniques. The afternoon sessions, on the other hand, are devoted to the group's individual needs. The students learn and practise the language needed for effective communication in their private and professional lives. The information provided and the subjects discussed are adjusted to the group's interest.
Programme
Lessons (hrs) Per Week
Level
Class Size (Maximum)
Price Per Week
Supplement 29.06- 31.08.2017
1-7 weeks
8-20 weeks
21 +weeks
Standard
30(22,5)
all
12/15
240£
230£
220£
15£
Standard+Premium
30(22,5)
all
12/15+6
325£
325£
305£
15£
Academic Long-stay Programmes
All programmes include inbound transfer, University placement service, progress tests and tutorials.
| | | | | | |
| --- | --- | --- | --- | --- | --- |
| Programme | Lessons (hrs) per Week | Level | Class Size (Maximum) | Pricefor 24 weeks | Dates of course duration |
| Academic Focus Diploma | 20 + 10 (22,5) | B1+ | 12 | NOT AVAILABLE IN 2018 | |
English for Business
Programme
Lessons (hrs) per Week
Level
Class Size (Maximum)
Price Per Week
Supplement 30.06- 29.08.2018
1-4 weeks
5-7 weeks
Standard General +Business
20+10(22,5)
B1+
12 +6
260£
255£
15
Premium Business
20 (15)
B1+
6
335£
325£
15
Premium Intensive Business
30(22,5)
B1+
6
365£
355£
15
Students who require a longer business course can be accommodated.
Examination preparation courses
Those courses may require one extra week accommodation to include the date of final examination. Examination fees and extra materials of approximately £120 are not included. Students who want to take any exam course who are below the required level will be placed on Standard Intensive until they reach the required level. Booking may be done not later than 10 weeks prior to the date of an exam.

Programme
Lessons (hrs)
per Week
Level
Class Size (Maximum)
Price
Length
Start Dates
Provisional
Exam Dates
CAE course
30(22,5)
B2
10
1590£
6weeks
Call LEXIS
Call LEXIS
2470£
10 weeks