AIRPLANE CREW COURSE COMBINED WITH A COURSE OF ENGLISH - England
This course is intended for those who wish to make a career as flight attendants. Apart from reaching an appropriate level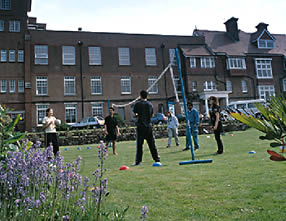 of fluency in English, the participants of this course also develop soft skills that are of importance by the recruitment process and also technical and practical skills. The course takes place in language laboratories and in a model of an airplane cockpit. This course comprises of 25 hours a week. Thanks to additional training at the nearby airport the participants can obtain unique qualifications that are recognised all over the world. The classes also boost the participants' self-assurance and teach self-presentation skills, which are key characteristics by the recruitment process. The last phase of the course is devoted to learning how to fill in the application forms, what to say during the interview and presents opportunities connected with the job of a flight attendant.
Dates of the course - September 2017
Price - £ 2100
Registration fee - £ 100
Accommodation fee - host family - £ 50
Accommodation fee - host family during the semester (with breakfast and dinner) - £ 108

COURSE FOR NURSES - Hastings, England
This course is designed especially for nurses who have excellent qualifications in their home countries, however, lack the necessary language skills to be able to work in the UK. Nurses who would like to work in the UK need to register in the Nursing and Midwifery Council, which can be done only after obtaining at least a 6.5 grade at the IELTS examination. Only after reaching this level of fluency they can apply to a hospital.
Dates of the course and prices - to obtain detailed information please contact LEXIS
the course lasts 23 weeks, there are 25 tuition hours a week.
A COURSE PREPARING FOR STUDYING IN ENGLAND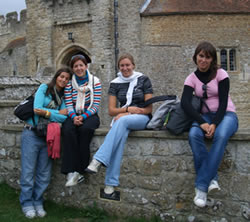 This course is the shortest way to studying. It lasts for 36 weeks and concentrates on teaching English in a pre-specified area. This may be for example business English for tourism or engineering. Many universities in the UK have agreed to accept candidates who have completed this course. Advice is also offered on finding an appropriate course if the student chooses another university.
Course date -September 2017
Price- 2100 £
Registration fee 100 £
Accommodation with a family fee 50 £
Accommodation with a family during one semester including breakfast and evening meal) 108 £

Students must be 17 years of age to complete the course.
Accommodation prices 2017

Single room - £108 per week

Christmas and the New Year - £133
Summer (23rd June 2017 – 24th August 2017) £117
Double room £85 per week
Christmas and the New Year - £111
Summer (23rd June 2017 – 24th August 2017) £95

Accommodation fee is £50
If student wishes to eat lunches with a family it costs £ 5 per lunch

"keeping" accommodation with a family costs £ 60 per week
Transfers 2017

130 £ Gatwick (both ways)
155 £ Heathrow (both ways)