French courses in France for teenagers and adults
Learn French in France Bordeaux and Biarritz

20

13
BLS - French language schools are registered by the French Ministry of Education and are committed to offering you the very best standards of teaching and support for your language studies in France.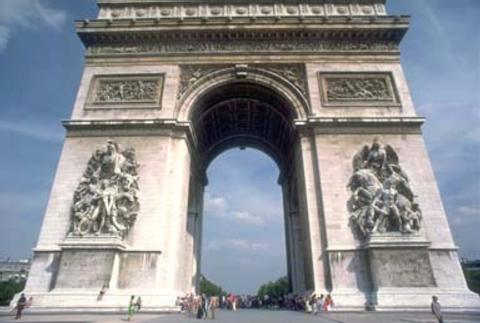 BORDEAUX
Bordeaux is a great historical city, but it is also a vigorous regional capital and a university town that accommodates 90,000 students every year. It has a population of 700, 000. A very varied cultural programme, lively nightlife and superb architecture make the city a favourite port of call for many!
The capital city of Aquitaine displays its history through its fine monuments that capture the imagination of all its visitors. Its strong personality ranks Bordeaux among Europe's most beautiful cities.
BLS is housed in a spacious 19th century building in the heart of Bordeaux.. There are 15 bright, air-conditioned classrooms, a self study room and lounge opening out onto a sheltered garden.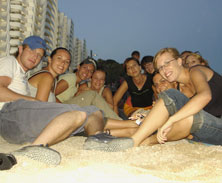 BIARRITZ
Biarritz is a peaceful haven niched between the Pyrenees mountains and the Atlantic ocean. Originally a quaint fishing village, until the end of 19th century when Napoleon III and the empress Eugenie fell in love with the regions natural beauty, Biarritz rapidly became a fashionable, refined sea side resort. This era brought a prestigious clientele to the town and hence considerably developed its architecture, elegant buildings, casinos and palaces that today form the town's reputation. In 1957, Biarritz welcomed its first surfers from the European continent and today has become a renowned "surfers paradise" thanks to its long sandy beaches and mild climate all year round. Biarritz is the heart of the Pays Basque, a region with a strong cultural identity, that has preserved its traditions and offers a fantastic way of life.
Accomodation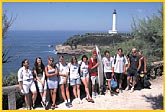 BSL offers you a wide choice of accommodation.

Carefully selected host families:
Our accommodation officer rigorously selects each of our families and spends a great deal of time matching the student to the right family, which is why we appreciate as much information as possible from students regarding: personality, likes and dislikes, etc. We have host families of all ages and social backgrounds, but they all have one thing in common, their hospitality and friendliness!
The host families provide breakfast and dinner on weekdays and all meals on weekends, with an individual, comfortable bedroom. Generally, there are one or several students of different nationalities per family, except during the summer period when this cannot be guaranteed.
Accommodation is from Sunday prior to starting date of the course until Saturday or Sunday after the end of the course. Please do not forget to send us full travel arrangements at least 2 weeks before arrival.
Please note that in July and August, host family accommodation is sometimes subject to availability.




Hotel
Our school can offer different types of hotels. We recommend a range of 2 to 4 star hotels. Prices are different according to the standard, season and equipment ( tv, phone, bathroom, mini-bar).

Residences and apartments
For those seeking a certain degree of independence or who are on long-term courses, we strongly recommend renting furnished apartments that are comfortable, practical and equipped for singles, couples or families.

Getting to Bordeaux/ Biarritz
Bordeaux and Biarritz are easily accessed from many parts of the world making it an enticing destination to learn French in France.
Students under 18 will be met by a member of the family at the airport or train station. Others can be met by the family or they can make their own way.
Taxis cost between 30€ and 50€ depending on the time you arrive and the time it takes to go into the city. You can order transport in our school. You will be met at the airport or the train station by a person holding a sign with your name on it. (6€)
Sport and cultural activities
All of the courses in Biarritz allow you time to discover the region and take part in cultural and sporting activities suggested by BLS.

Examples of activities in Biarritz:
Guided tour of Biarritz's architecture and historical monuments
Tasting of local products (wine, cheese, chocolate, cake, etc.)
Guided tour of museums
Excursions to the Pyrenees mountains and visits to Basque villages, historical sites, prehistoric caves, sheep farming in the Pyrenees
Hiking, horse riding and mountain bike riding
Cookery classes and discovery of local dishes
Excursion to Lourdes
Thalassotherapy (seawater therapy)
Water sports activities on sea and river (surfing, sea water canoeing, rafting, hydro-speed)
Golf, horse riding, tennis, …
An introduction to 'pelote basque' (local sport similar to squash but played with bare hands)
Examples of activities in Bordeaux :
A guided tour of Bordeaux's 18th and 19th century architecture and historical monuments
Tasting the wines of Bordeaux
A guided tour of the 'CAPC', Bordeaux's contemporary art museum - an internationally renowned gallery located in a spectacular warehouse
A full day's excursion to the Arcachon Basin and the Dune of Pyla - the highest sand dune in Europe with breathtaking views of the Atlantic ocean and pine forest
A guided tour of the 'Aquitaine Museum' - a regional museum that displays the history of the wine trade from the 17th to the 19th centuries
A guided tour of the Saint André cathedral
A presentation and tasting of cheeses with wine, delivered by a famous master cheese refiner
A full day's excursion to Saint-Emilion and its vineyards
Cookery lessons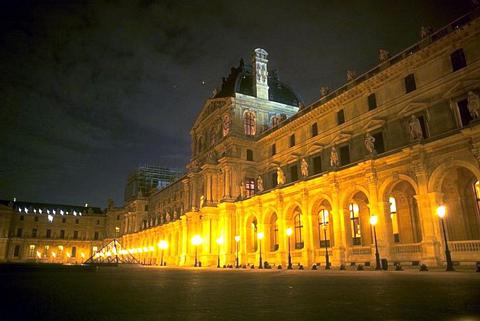 General information about French courses.
Enrolment Fee - 85 Euro
GROUPS
TEACHERS
All our teachers are qualified to teach French to foreign learners and have an excellent knowledge of French culture and civilisation. Many of them have taught French abroad and speak several languages and therefore relate easily to different cultures. Their enthusiasm and spontaneity guarantee lively and effective lessons.
TEACHING METHODS
Our prime objective is to work on practicing language skills in communicative contexts. To do this we use French as a foreign language teaching methods for adults that are interactive and based on real communication. We base our sessions on authentic materials in order to broaden your knowledge of the French socio-cultural setting. Our programmes are structured, but sufficiently flexible to enable you to progress at your own speed and according to your own needs.
CERTIFICATES
BORDEAUX/ BIARRITZ
General French

Beginners

Elementary

Intermediate

Advanced

number of weeks

Price €


Bordeaux


4-6 students/ 10-12
Price €
Biarritz


4-6 students/ 10-12



Standard


20 lessons/week.

* fixed dates

start every Monday

1-3 weeks
4-7 weeks
8-11 weeks
12 weeks +

500/250
460/230
423/212
389/195
550/275
506/253
466/233
428/214


Intensive
26 lessons/week

-

elementary, intermediate, advanced: start every Monday

1-3 weeks
4-7 weeks
8-11 weeks
12 weeks +

610/305
580/290
551/275
523/261
610/305
580/290
551/275
523/261

Intensive
30 lessons/week.


1-3 weeks
4-7 weeks
8-11 weeks
12 weeks +

710/355
680/340
650/325
622/311
-

Group+private lessons


20+4,
20+6
20+8,
22+10

* fixed dates


start every Monday

20+4/1 week.
additional week 20+6/ 1 week.
additional week
20+8/ 1 week.
additional week
20+10/ 1 week.
.additional week

485
450
605
570
725
690
845
810

-

Private tuition

start every Monday

1lesson
5-19 lessons
20 + lessons

65
60
58

65
60
58

Additional lessons
start every Monday

2 lessons

50/25

55/28
Specific French courses

Beginners

Elementary

intermediate

Advanced

Minimum

weeks

Price €


Bordeaux


in/off season
Price €


Biarritz

French for teenagers
14-17 yrs
-
start every Monday
1 week
2 weeks
additional weeks
800
1555
750
-
French & culture
-
start every Monday
1 week

extra week
590
-

French & GOLF (20h/ weeks morning + 10h/weeks afternoon

* fixed dates
Start on every Monday
1-3 weeks
4-7 weeks
8-11 weeks
12 weeks +
-
640/695
618/673
598/653
579/634
French & SURFING Biarritz
(20h/ weeks. morning + 10h/ weeks afternoon
* fixed dates

Start on every Monday
1-3 weeks
4-7 weeks
8-11 weeks
12 weeks +
-
435/455
413/433
393/413
374/394
Bordeaux and Wine


20 french lessons in Bordeaux + 3 course lessons "Become a wine expert" in the afternoon + 2 visits in Chateaux

in season/off season

1 week

755/770

-
How to become a student at

BSL?
All the issues connected with the course, booking, journey etc may be set in person or by mail in the College Of Foreign Languages LEXIS or with our employee. You choose your course, type of accommodation and other services, and then you will be asked to fill in an application form, sign the contract and make a settled payment in PLN on our bank account LEXIS. The application form, one copy of the contract and confirmation of the payment have to be sent to us by mail or fax, so that we receive the documents 2 weeks before the course starts (persons from other towns contact our Representative).
Top of the page Write to us -we will send you the costs calculation nas Recommend us to a friend